Pro Counters New England in Seymour, Connecticut
We Specialize in Quartz, Marble and Granite Countertops, Vanities, Fireplaces, and much more!
Looking For a FREE Estimate?
Pro Counters to Take Your Home to the Next Level
Living in Seymour, Connecticut, you want a home that reflects that luxurious coastline that surrounds you. With Pro Counters New England in Seymour, Connecticut, we can upgrade your home to reflect your personality and give you that elegant lifestyle that you deserve. We have projects available for the kitchen, bathroom, and living room or den so that your entire home can be spruced up.
We offer free estimates so that you can know ahead of time exactly what your project is going to cost. There are no hidden fees and we are very upfront with all of our customers. We take the time to ensure that you know everything there is to know about your home upgrade and the options available to you. Ask us about available materials and styles to get started now.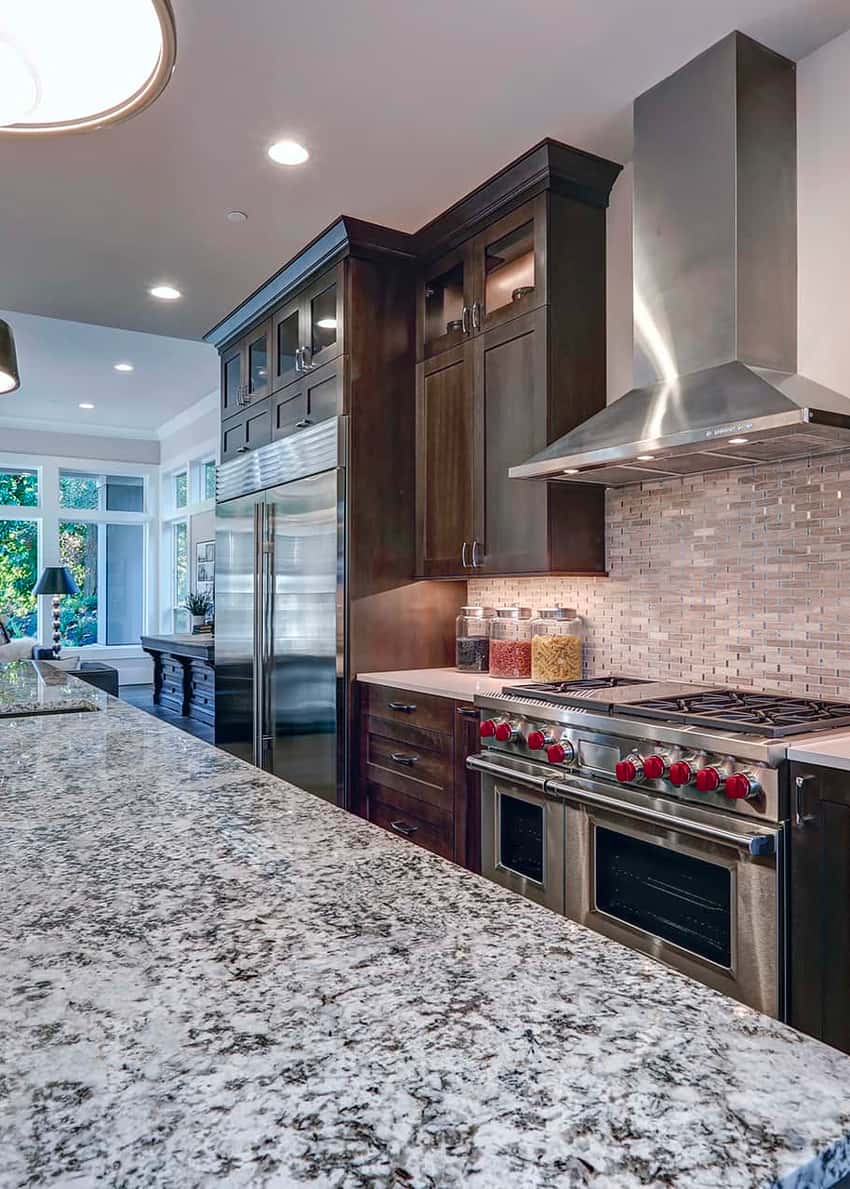 Services in Seymour, Connecticut
Our team of professionals will provide all of the services you need from start to finish. We begin by taking measurements so that you don't have to. We'll take measurements of counters and the room space to ensure that your new home upgrade fits perfectly. Once this is done, we'll work on fabricating your custom countertop, island, vanity, or fireplace and get it to you as quickly as possible. As soon as it's ready, our installers will come out and place your new home upgrade for you.
Measurement
It all starts with measurement. Our professionals will take measurements to ensure that the counter we fabricate for you is the perfect fit. It is a rapid process. We take care of sending all measurements to our manufacturer with absolutely no responsibility on your end.
Fabrication
After making proper measurements we will then move on to fabrication, where our team will produce your countertop that both look amazing and built to last. Every material is different, but we always guarantee the highest quality so that your home stays looking great for decades to come.
Installation
Once we have your counter ready, our team will come out to install it for you. All you need to do is enjoy the look of your new countertop. Our team is highly skilled and received rigorous training to ensure that they can handle any project you need.
Pro Counters Products in Seymour, CT
Kitchen Countertops & Islands
We do work a lot with kitchen countertop and kitchen island installations. These are very popular for sprucing up a home and giving you newfound confidence to host friends and family.
Fireplaces
We also provide fireplaces so that you can cozy up to a nice, modern feel in your home. Like with our countertop installation, we take the time to make perfect measurements and design a fireplace that elevates your home's look to a whole new level.
Bathroom Vanities
We don't just work in the public or common areas of the home, either. Though your bathroom certainly isn't the hangout spot, you still want it to look great. If you have guests, you want them to feel comfortable no matter what room of the home they're in. And sometimes, you want to come home from a long day and soak in a nice, warm bubble bath. It's a little hard to relax in a bathroom that looks rundown or dated.
We offer bathroom vanities so that you can take a short trip to the spa without even needing to leave your home. Even if you don't spend much time in the bathroom, having a gorgeous vanity to look at is a great way to get the day started when you're getting ready in the morning.
Materials to Fit Your Preferences
Not everyone has the same tastes, which is completely understandable. At Pro Counters New England, we don't want you to feel like your home has to fit a certain mold. This is why we offer several different inventory materials to ensure that you get the exact look and feel you want in your home.
We have some of the most popular materials in stock, idolized for their look, as well as their durability. Whether you want quartz, marble, or granite, we have the product and service to fit your needs.