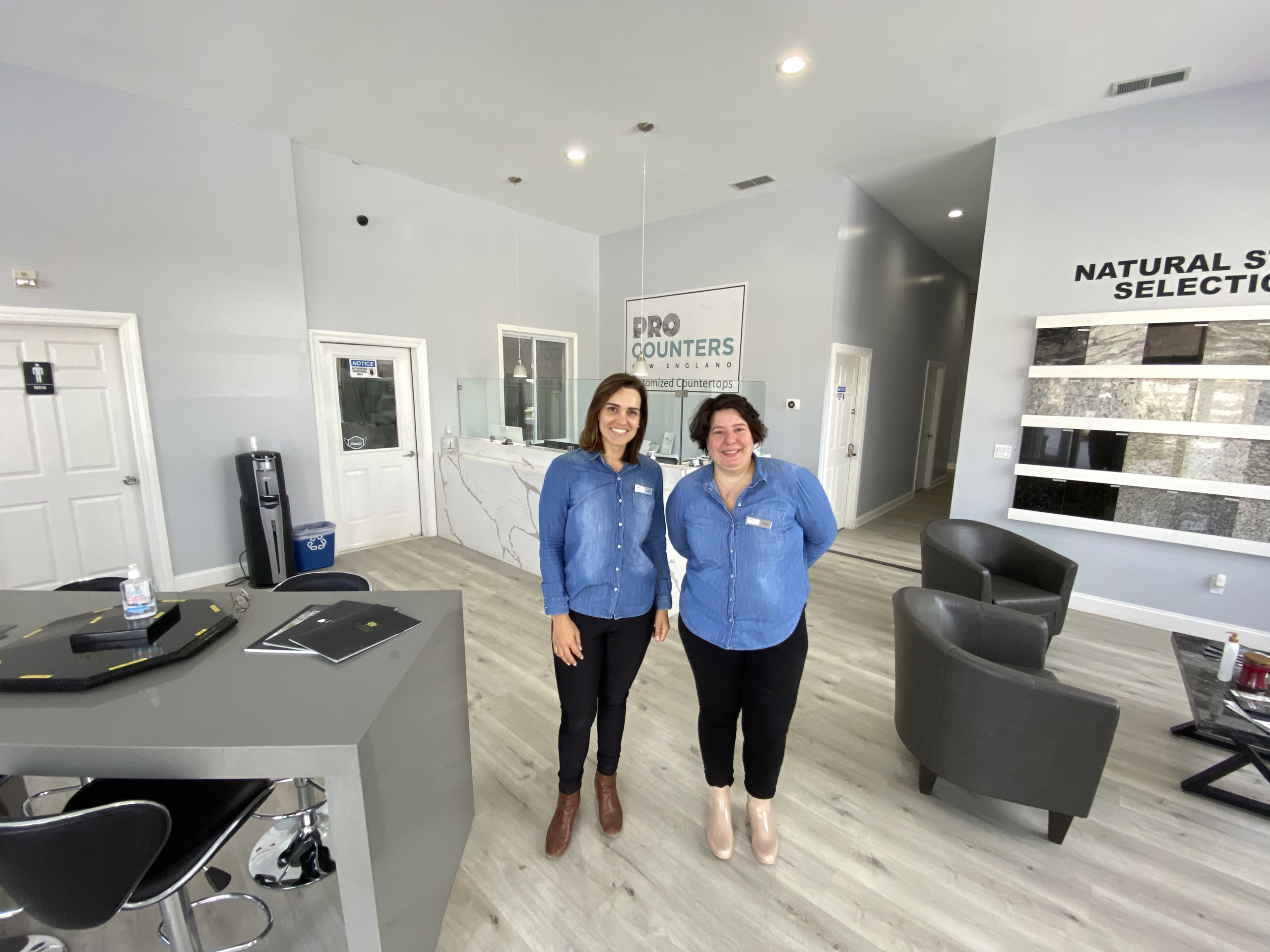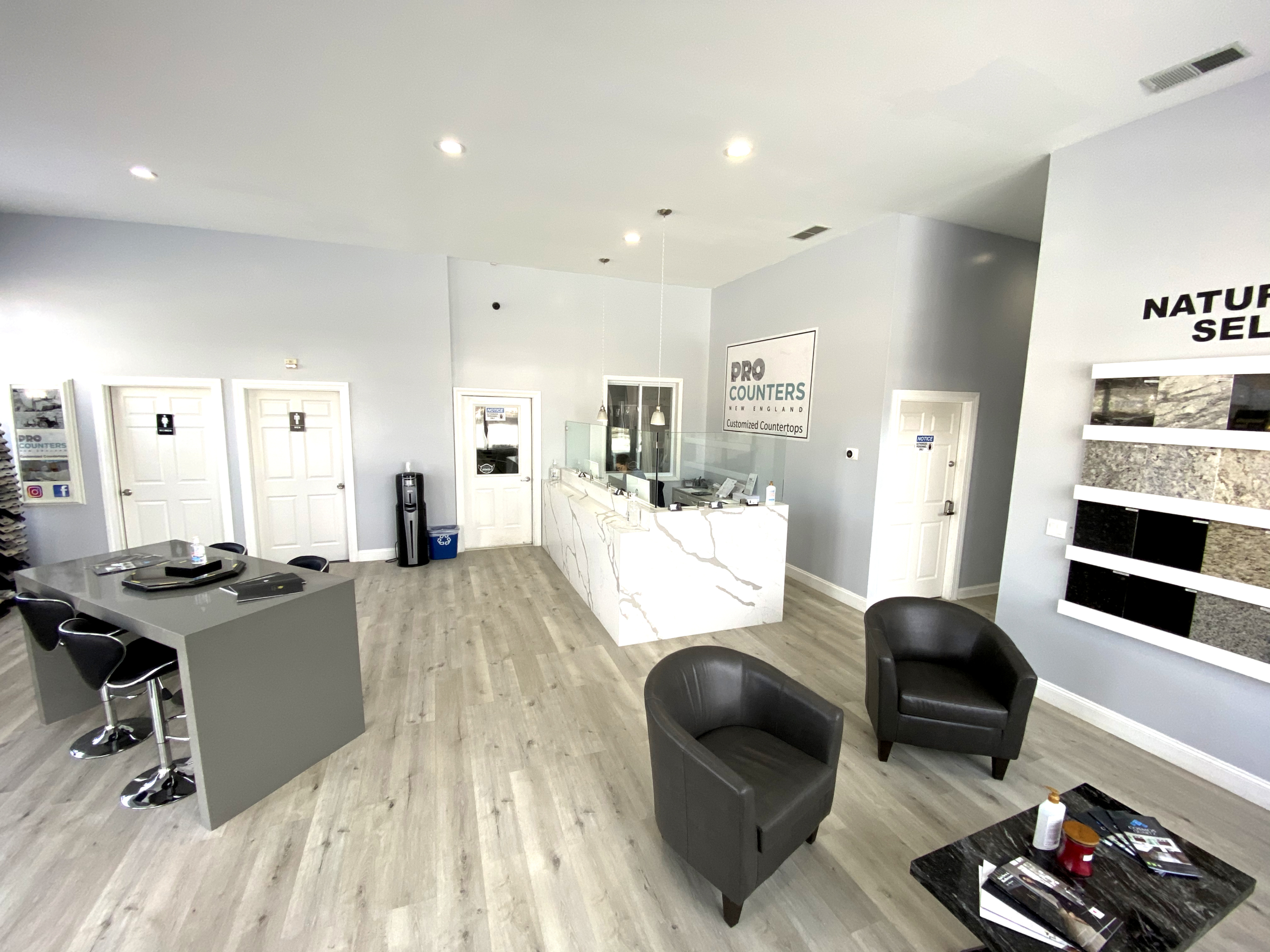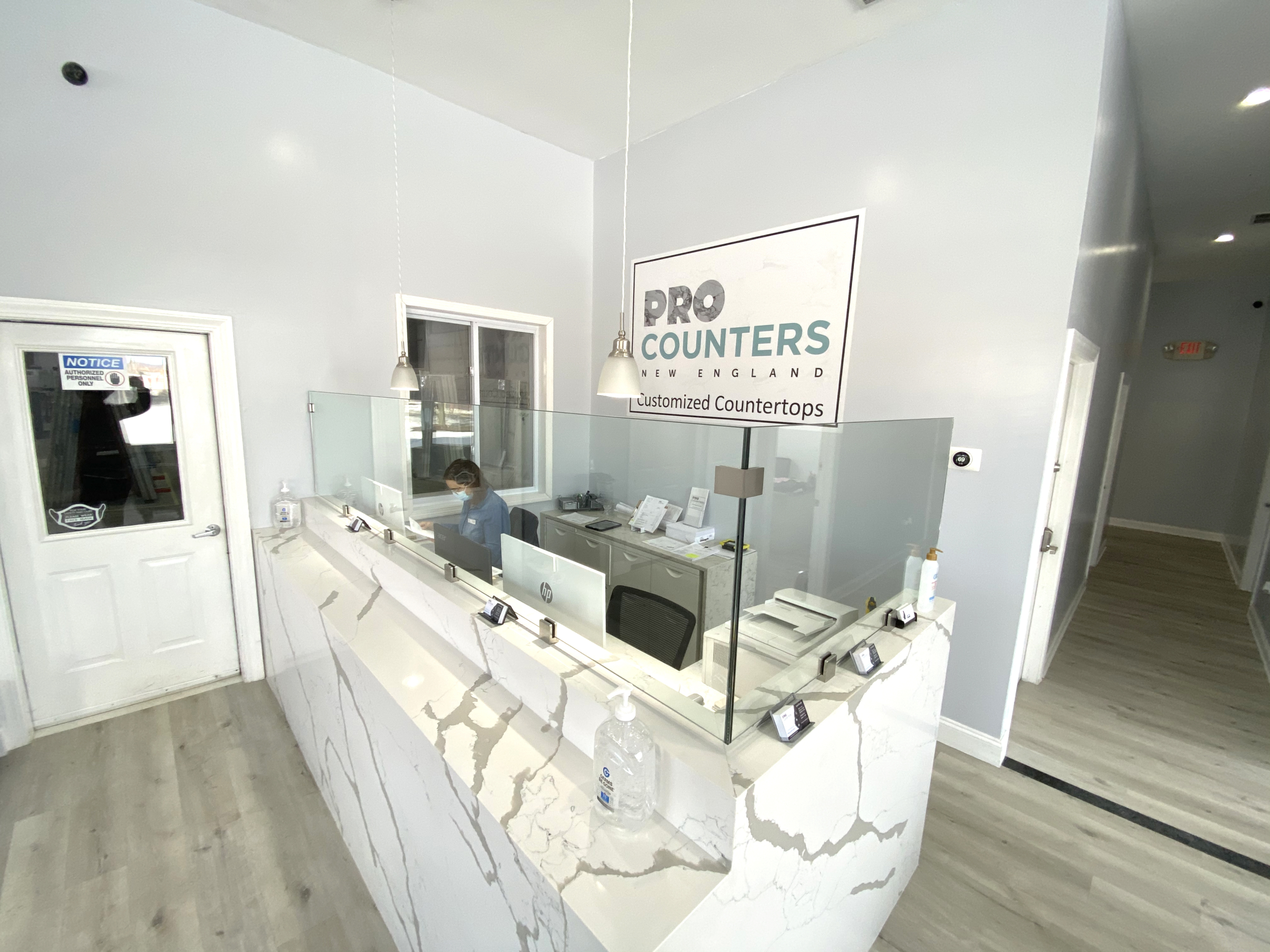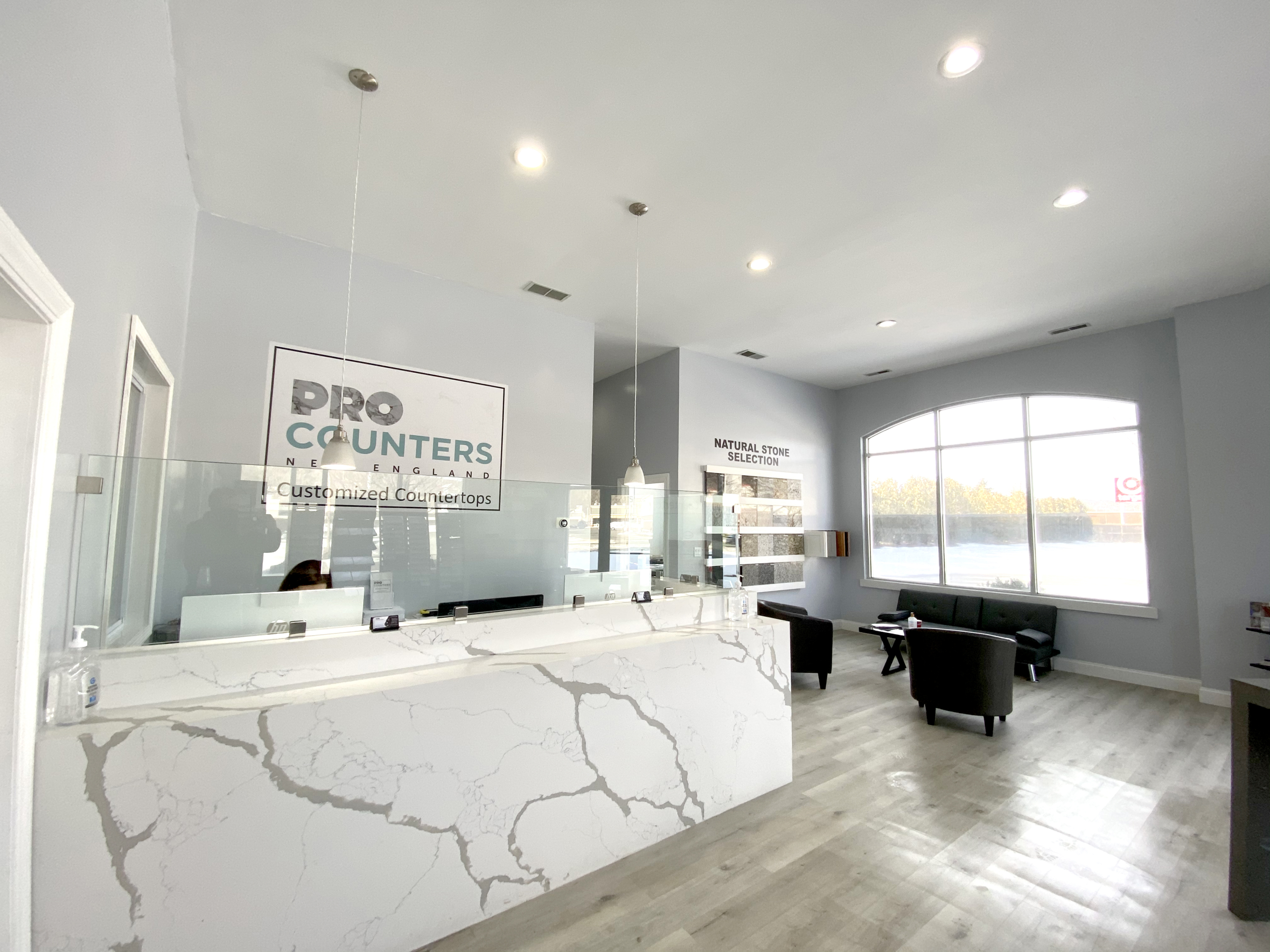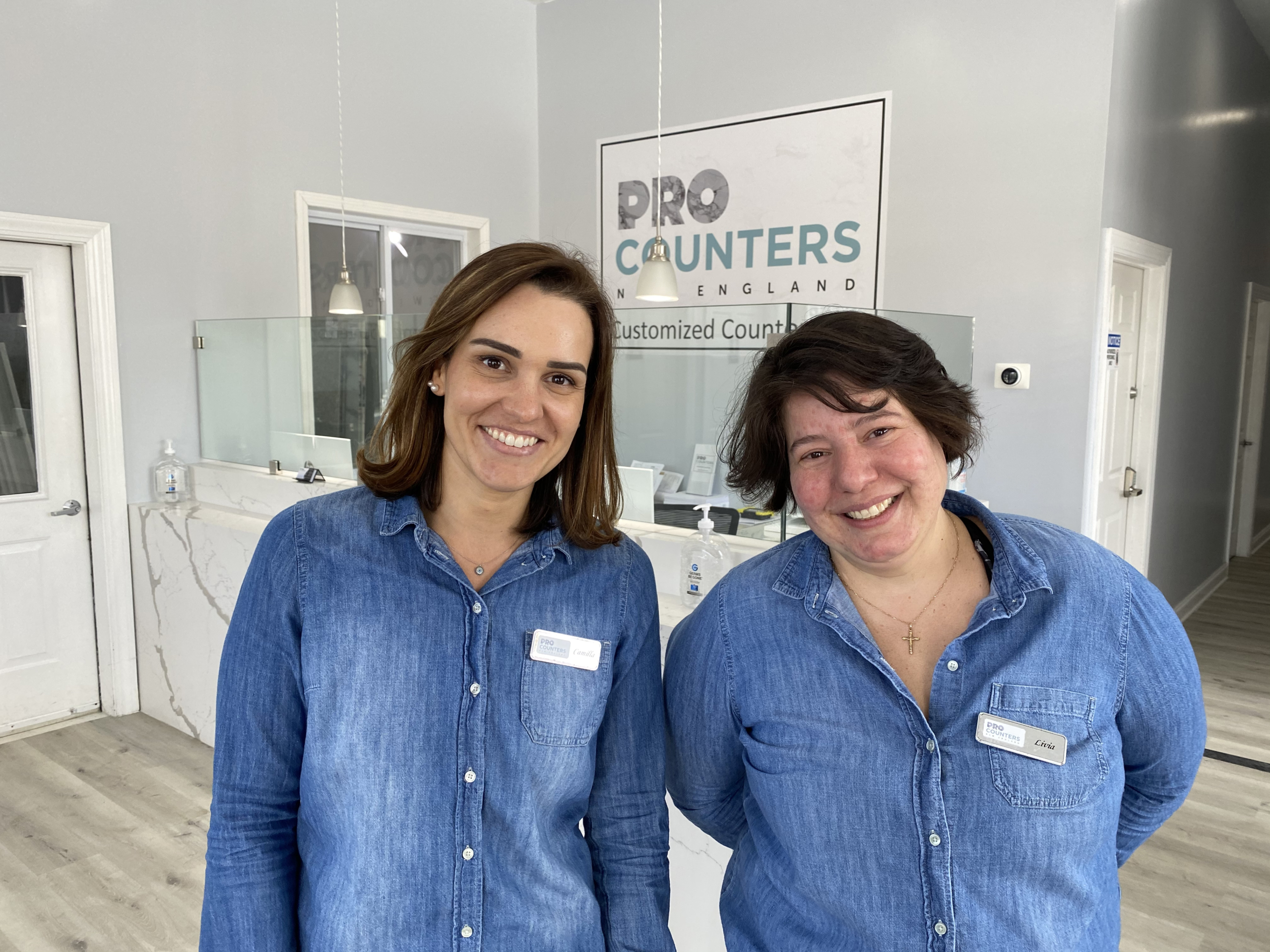 Pro Counters New England, LLC is a family-owned and operated business in Ansonia, Connecticut. Our projects start with
measurements
,
fabrication
up to
installation
. Our entire team is dedicated to provide our customers the highest quality of products and services.
We work with granite, marble and quartz; where our customers can acquire customized countertops, vanities, fireplaces and much more. Our customers will be able to have unbeatable quotes, fast install time and commitment of quality of our services, which is the foundation of our business ethics. Each task is overseen by our professionals with strict quality control standards.
Come to visit us or gives a call today, we will be more than happy to help you with your next customized countertop project.
After several years working as a sub-contractor together with individual families, contractors and corporations offering our services of customized countertops, we had the opportunity to take over the company specialized, which we have been working for the past 15 years.
The previous owner decided to sell it to us based on trust and friendship where he was sure that we were very capable to continue the company legacy. From this purchase, we created Pro Counters New England, LLC
Our company is a family-owned business where our families work together for the success of our business making sure our customers' satisfaction always comes first.
What is important to us
As we progress deeper into our journey as Pro Counters New England, we realize that we could not accomplish this great task without the strong team that we have assembled. 
Our team has helped us to build solid relationships with our customers and a respected reputation in our community.  Our progress has taught us to operate a company that is built on strong fundamentals.  
This allows us to bring meaningful value to our customers while working in an environment that we can all feel good about.  Although there will always be challenges, it is how we deal with those obstacles that define us.
Own it
Owning it means being accountable by taking responsibility for our actions and deliverables.  We take personal ownership of the results in everything that we set out to accomplish.  Also, we are always striving to do the right thing with our integrity.
Owning it means being accountable by taking responsibility for our actions and deliverables.  We take personal ownership of the results in everything that we set out to accomplish.
Deliver a great client experience
As honest professionals, we provide a positive customer experience by remaining focused on long-term success over short-term profitability.
We understand that reputation outweighs profit in every instance. In our day-to-day work, we exhibit business-like conduct on worksites, in the office, and around the community. 
As craftsmen, we take pride in delivering an exceptionally finished home that exceeds the highest of expectations.
Keep Improving
We believe in self-motivation and to be seekers of growth and improvement in our lives.
We maintain that inner drive to produce exceptional results for both the company and as individuals.  
Make the Team Better 
Today, we are looking toward the future to build upon what we have learned in order to further prosper for years to come.
Simply remembering that we use "We over I" sums up what teamwork means to us.   As in sports, team play overcomes raw talent if that talent is not playing together. 
Knowing this allows us to foster a caring workplace that encourages growth, loyalty, and high productivity.  By looking out for the greater good of the organization over self-interests, we provide an open and honest environment that is also natural for customers to be a part of. This communication that we have allows us to be in a genuine partnership with our families, employees all the way to our customers.